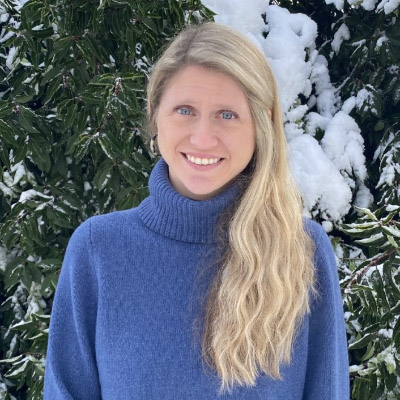 Julia Rossi
Licensed Psychologist, PsyD.
Julia Rossi, Psy.D. Psychologist, is originally from Eugene, Oregon. She received her bachelor's degree from Vassar College and her master's and doctorate degrees in clinical psychology from PGSP-Stanford Psy.D. Consortium in Palo Alto, California. Dr. Rossi's clinical areas of focus include working with children, adolescents, parents, and family systems in the treatment of trauma and stress; attachment and relationship challenges; grief and loss; adoption-related issues; emotion dysregulation; anxiety; depression; and adolescent identity development and exploration. She has experience providing therapy and psychological assessment for children and families from diverse backgrounds in residential, specialty and community outpatient clinics, and school settings.
Dr. Rossi approaches therapy and assessment from a developmental, trauma-informed, systems and family-oriented lens to specifically tailor treatment to the needs of the individual, their family, and their environmental and cultural context. She tends to incorporate interventions from trauma/attachment-focused models such as Trauma-Focused Cognitive Behavioral Therapy and Trust-Based Relational Intervention, along with Acceptance and Commitment Therapy and Dialectical Behavior Therapy. Dr. Rossi is additionally trained in Eye Movement Desensitization and Reprocessing (EMDR) Therapy and holds a certificate from the accredited Training for Adoption Competency (TAC) program at the Center for Adoption Support and Education.
We're Here to Help
Get started on your journey now.