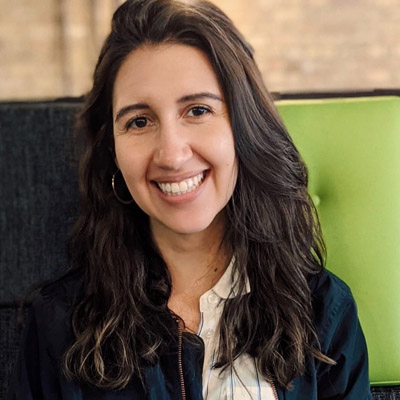 Dr. Peters received her Doctorate in Clinical Psychology from George Fox University. She specializes in children, adolescents and family work and has experience in outpatient mental health clinics, medical clinics, hospitals, assessment and evaluation centers, and school-based treatment. Dr. Peters uses a multicultural lens in treatment, tailoring interventions to the unique needs of each client. She utilizes a variety of behavioral techniques with a focus on attachment and relational approaches such as Trauma-Focused Cognitive Behavioral Therapy and Trust-Based Relational Intervention (TBRI). Dr. Peters is receiving training to become a TBRI Provider and holds a certificate from the accredited Training for Adoption Competency (TAC) program at the Center for Adoption Support and Education. She is bilingual and speaks Spanish. In her free time, Dr. Peters enjoys long distance running, surfing, reading, spending time with her dog and finding new ice-cream flavors.
La Dra. Peters recibió su Doctorado en Psicología Clínica de la Universidad George Fox. Se especializa en niños, adolescentes y trabajo familiar y tiene experiencia en clínicas ambulatorias de salud mental, clínicas médicas, hospitales, centros de evaluación y tratamiento escolar. La Dra. Peters utiliza una lente multicultural en el tratamiento, adaptando las intervenciones a las necesidades únicas de cada cliente. Ella utiliza una variedad de técnicas conductuales con un enfoque en el apego y enfoques relacionales tales como terapia cognitivo conductual centrada en el trauma e intervención relacional basada en la confianza (TBRI). La Dra. Peters está recibiendo capacitación para convertirse en un proveedor de TBRI y posee un certificado del programa de Capacitación Acreditada para la Competencia en Adopción (TAC) en el Centro de Apoyo a la Adopción y Educación. Ella es bilingüe y habla español. En su tiempo libre, la Dra. Peters disfruta de correr largas distancias, surfear, leer, pasar tiempo con su perro y encontrar nuevos sabores de helado
Trauma and Attachment Issues
Emotional Regulation Difficulties
Life and Family Transitions
"Do the best you can with the time you have and that will be enough."
We're Here to Help
Get started on your journey now.