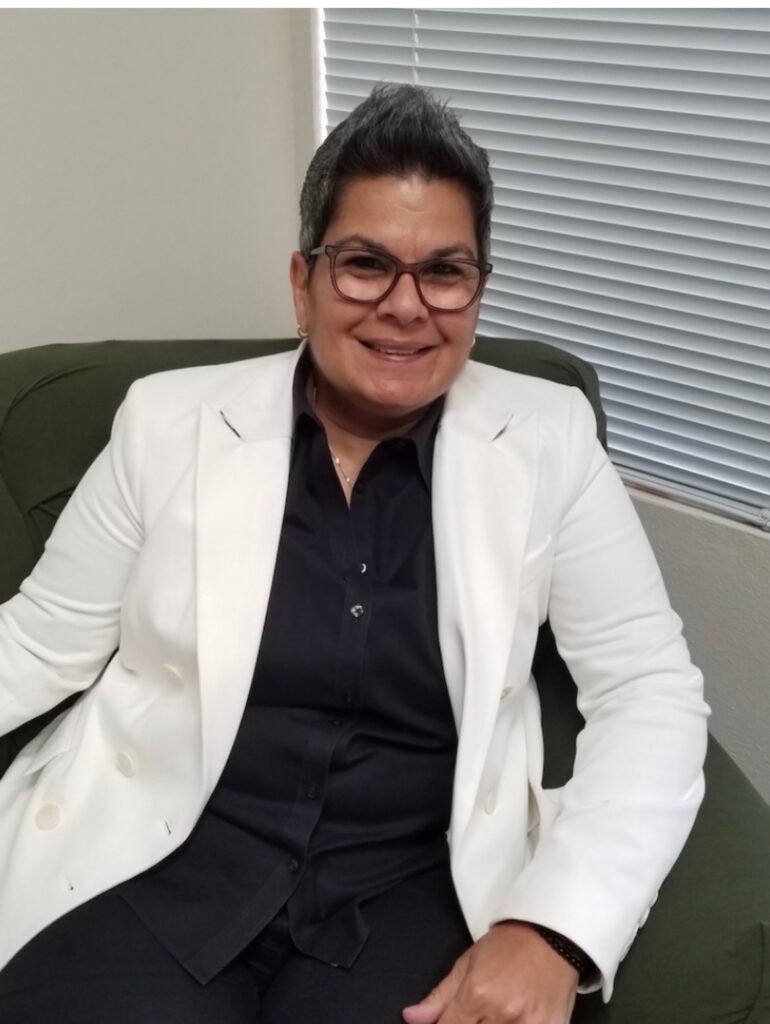 Marti Diaz-Domm
Licensed Professional Counselor, MA., M.Ed.
Marti was born in Cuba, and moved to Spain where she lived with her family for two years. Her parents then moved to the United States, and lived in the NJ/NY area. Later she moved to Oregon in 1996. Marti received a Masters in Counseling Psychology from George Fox University, and is a Licensed Professional Counselor (LPC). She specializes in children, adolescents, families, and school systems. Before her work as a therapist, Marti was an educator for over 20 years and has a Masters of Education. She was a classroom teacher and later a school principal and director. In her work with students and families, she decided to become a mental health therapist. She believes that, "kids do well if they can."
Her practice consists of psychotherapy integration approaches and techniques from cognitive behavior therapies alongside client-centered therapy where the client receives the highest positive regard. Marti is a culturally competent mental health provider who believes in an inclusive and respectful therapeutic relationship with all clients, based on a personalized approach tailored to the unique and individual needs of each client. She provides a warm and safe place to connect with your authentic self. Marti is bilingual and speaks Spanish. In her free time she enjoys spending time with her 3 adult sons and spouse. She also enjoys traveling, hiking beautiful Oregon, the ocean, sports, especially baseball. Her fondest memories are going to Yankee Stadium with her dad.
Licensed Professional Counselor
School Children ages 11-18
Online articles & resources
We're Here to Help
Get started on your journey now.